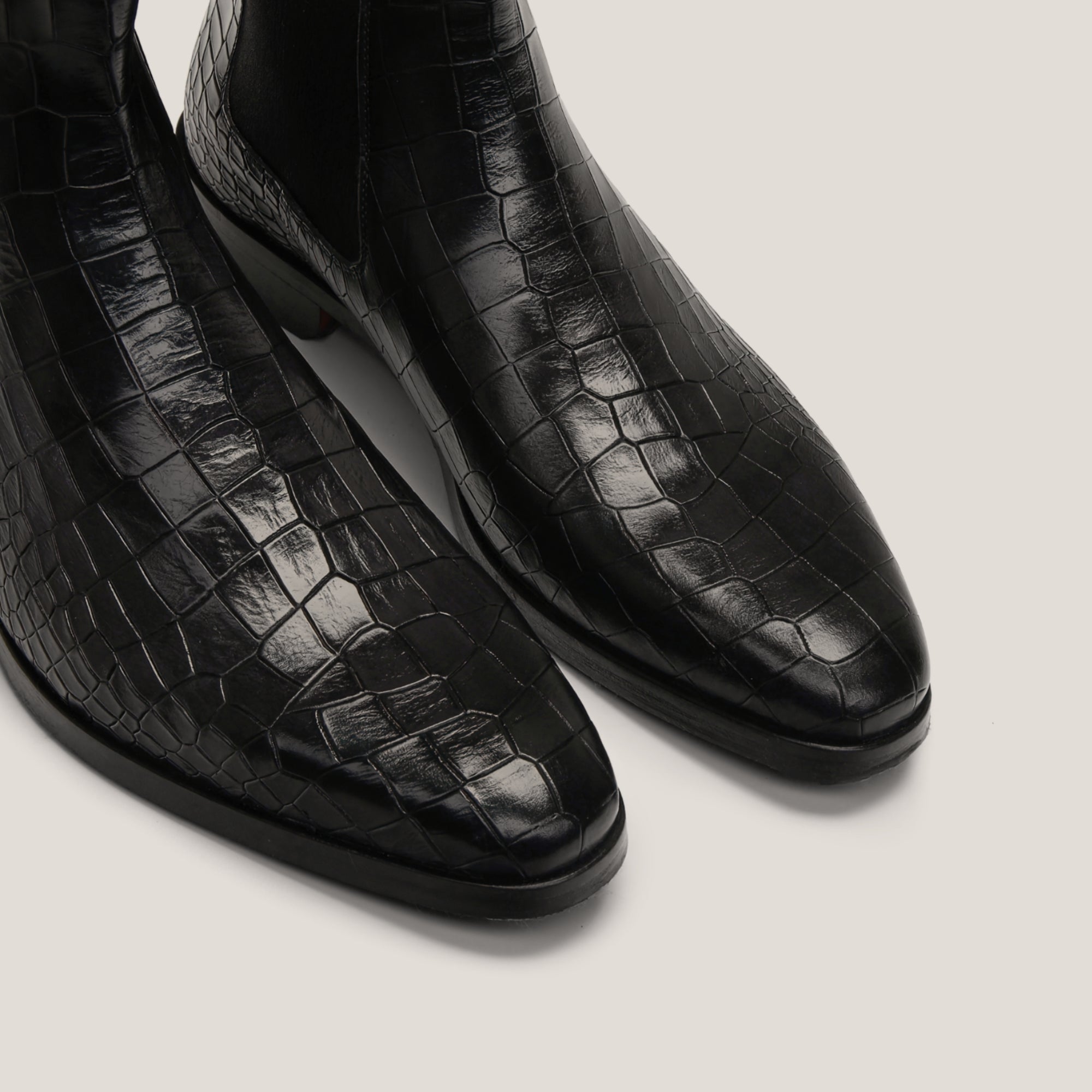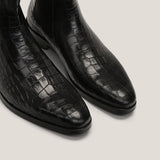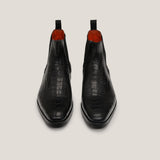 Bergamo Marmo Grigio Patina Croco
Bergamo, the ultimate Chelsea Boot. Completely handmade in our workshop in Italy. The dark grey color which looks like dark grey marble, has been given the suitable name 'Marmo Grigio' and originated from different grey and black pigment dyes. These pigments are manually applied to the leather. This process is time consuming, the result is a truly unique and beautiful pair of shoes. The sole is made of vegetable tanned leather, an environmentally friendly way of tanning leather. The top layer of the sole is half covered with rubber, which insures a long-lasting pair of shoes.
Check out our limited selection of handmade matching belts in Marmo Grigio Croco, which can be found below!
Bergamo Marmo Grigio Patina Croco