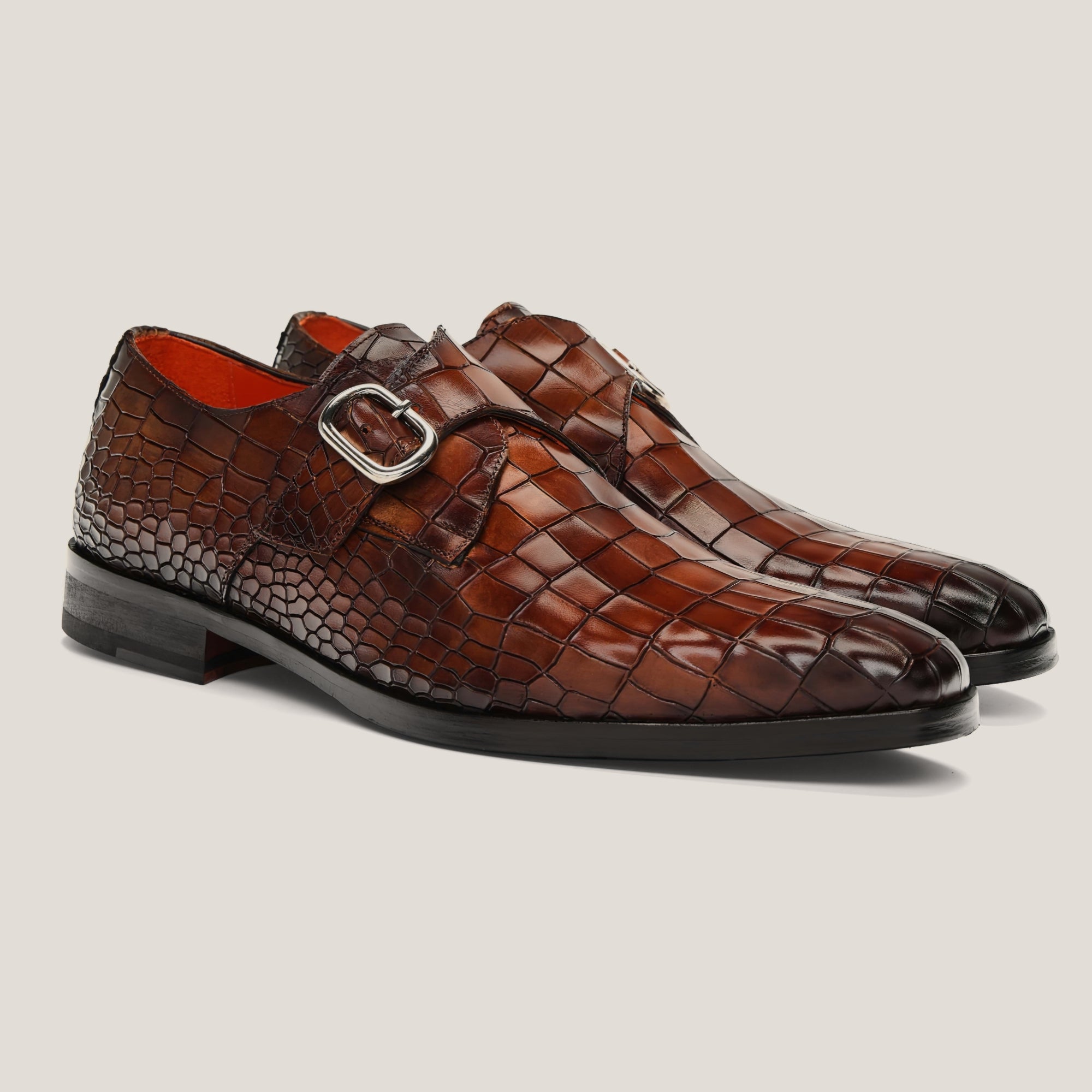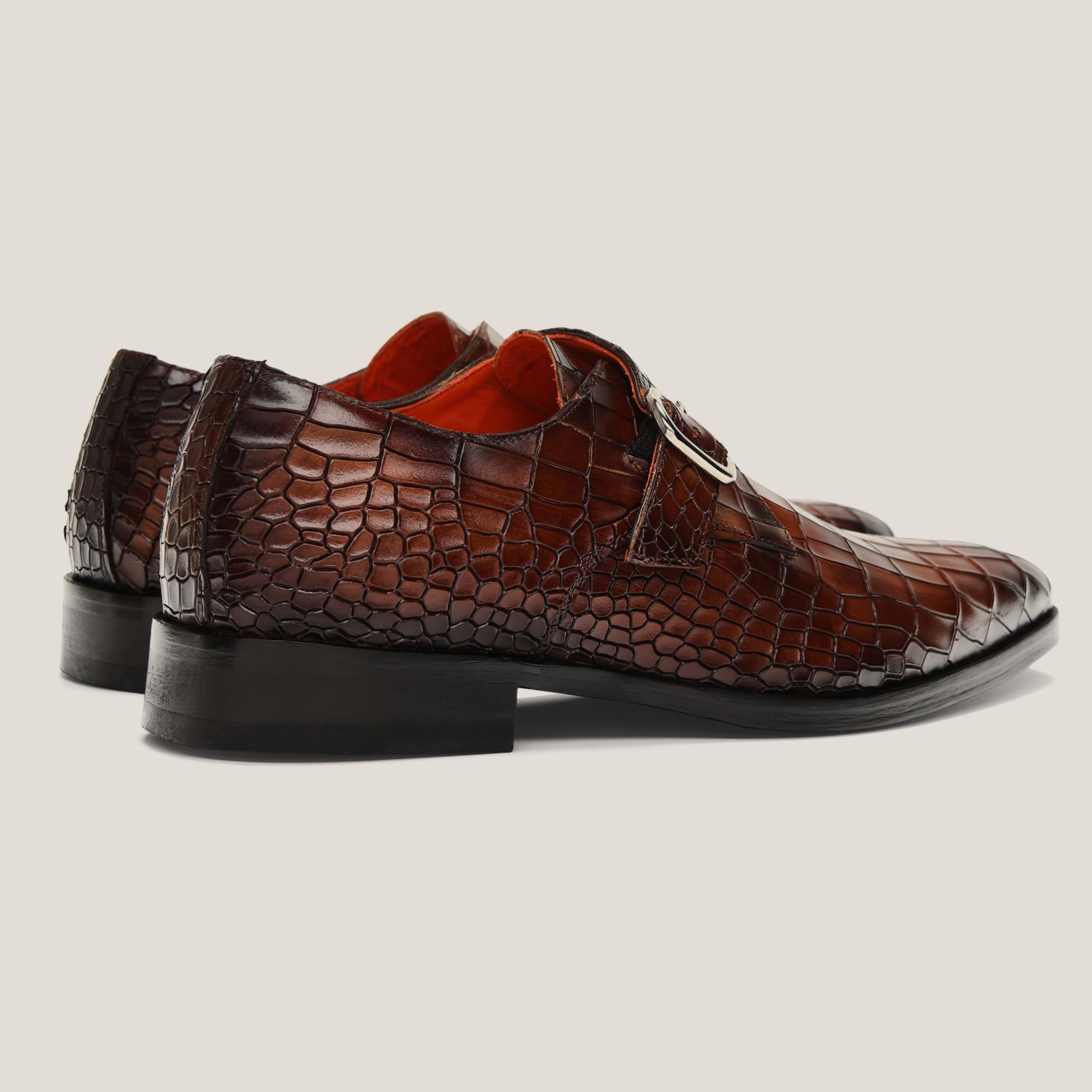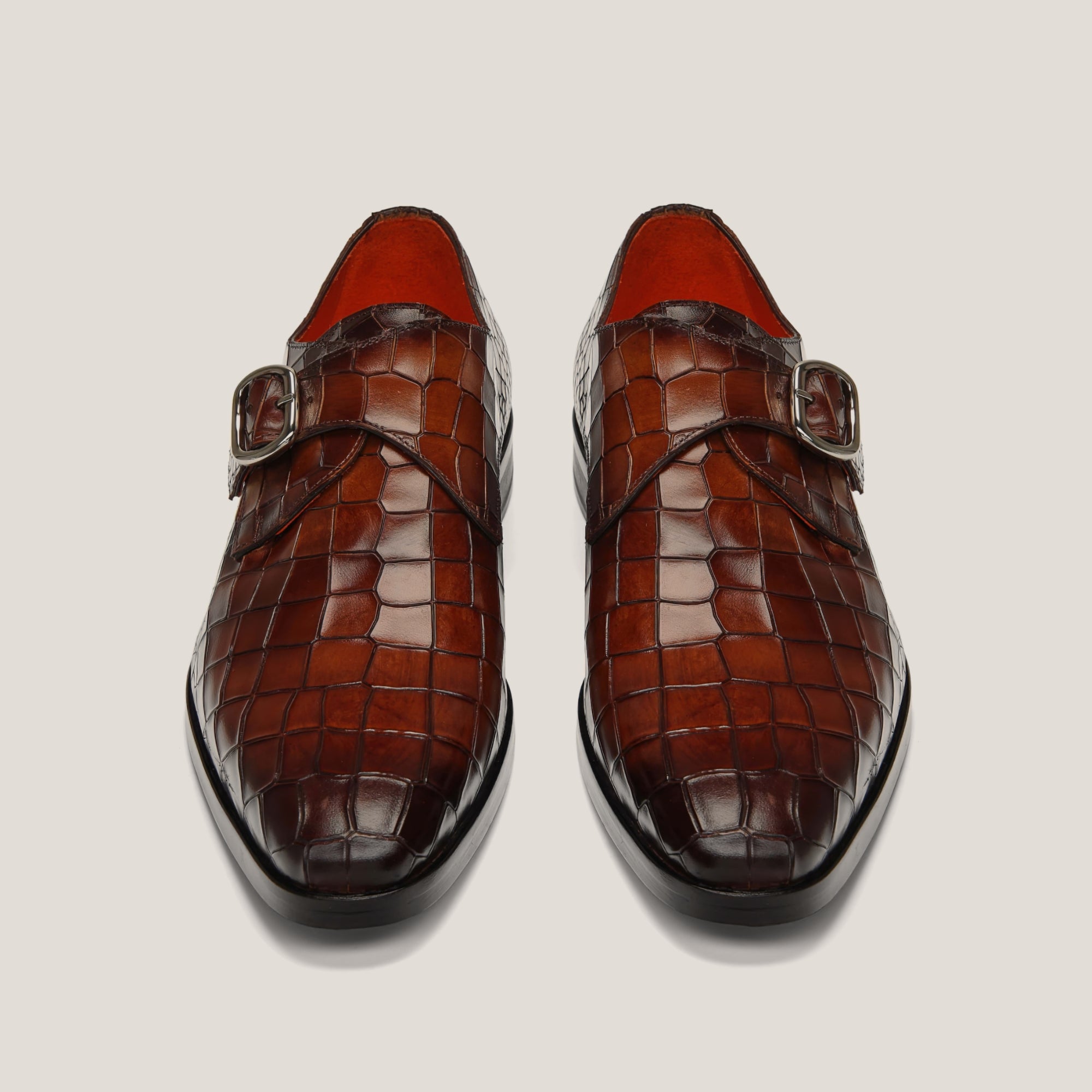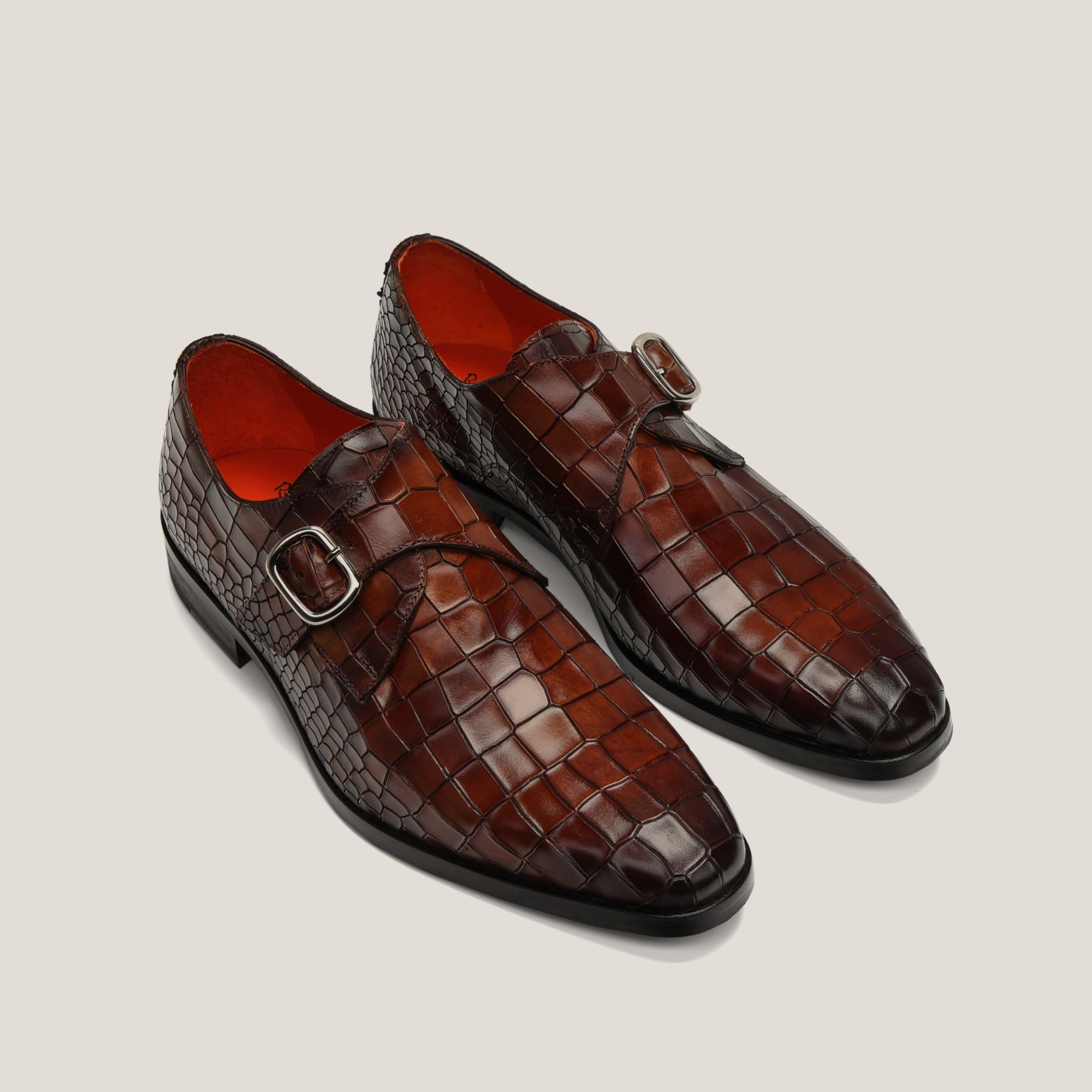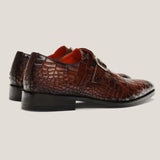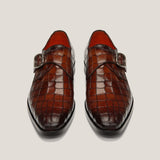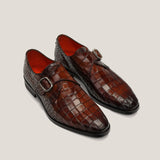 Roma Terra d'Oro Patina Croco
Introducing the Roma. A classic handmade Italian single monk-strap shoe. It is a timeless masterpiece that fuses craftsmanship and style. Its impeccable fit and versatility make it a go-to choice for any occasion. Meticulously crafted by skilled Italian artisans, this shoe promises unparalleled comfort and durability. Embrace the sophistication and charm of Roma, a classic single monk-strap model that elevates your footwear collection. Completely handmade in a small family-owned workshop in Italy. The rich color called Terra d'Oro, which means 'golden earth' in Italian, is a unique color that originated from five pigment dyes. These pigments are manually applied to the leather. This process is time consuming, the result is a truly unique and beautiful pair of shoes. The sole is made of vegetable tanned leather, an environmentally friendly way of tanning leather. The top layer of the sole is half covered with rubber, which insures a longlasting pair of shoes.
Check out our limited selection of handmade matching belts in Terra d'Oro Croco.
Roma Terra d'Oro Patina Croco