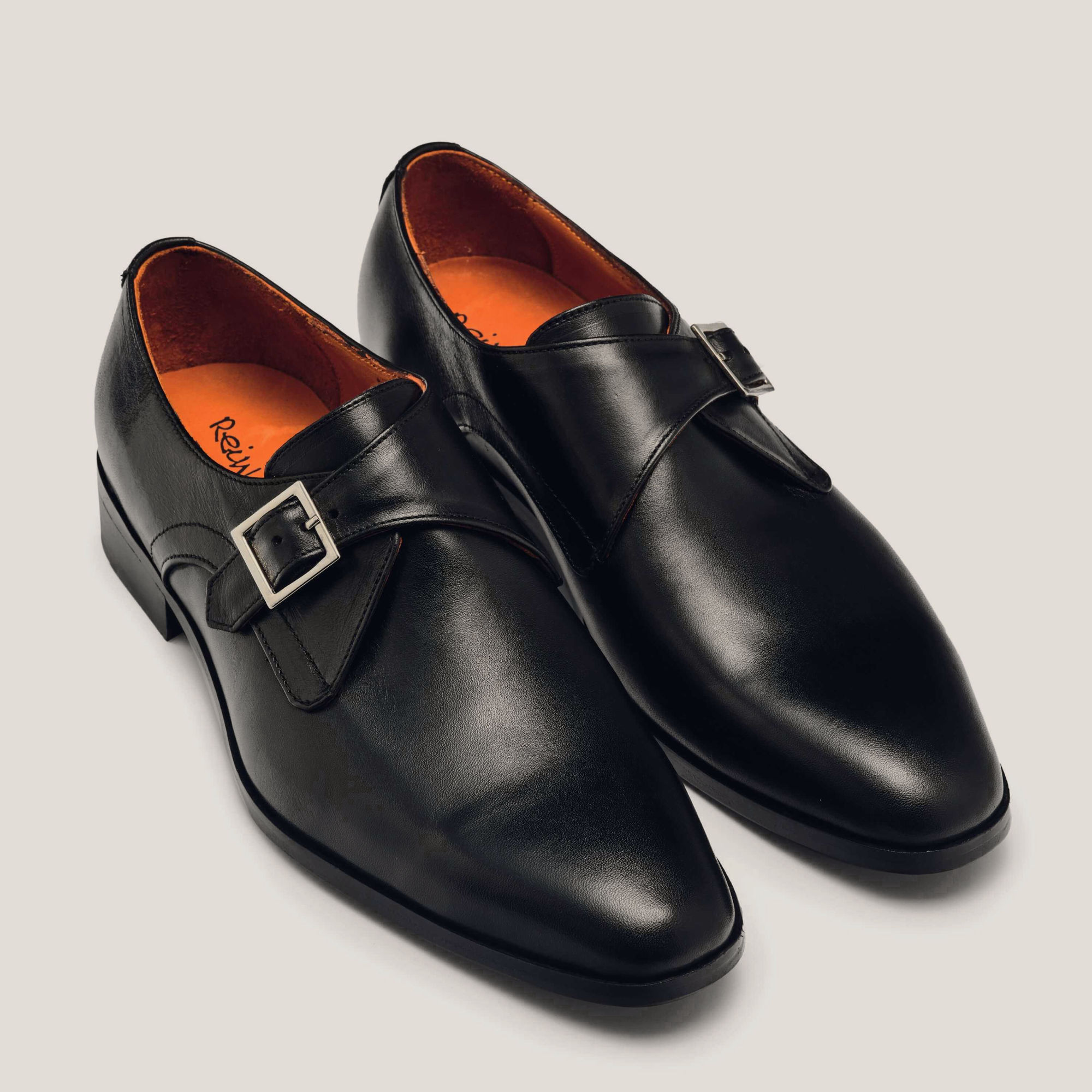 Introducing the new "New York" Single Monkstrap, the handmade single monkstrap that exudes timeless elegance and uncompromising craftsmanship. Designed for the modern man who appreciates both style and comfort, the New York has an excellent fit, hugging your feet with precision. Its masculine shape lends a confident aura, perfect for any occasion. Meticulously crafted by skilled Italian artisans, each shoe embodies a blend of sophistication and durability. The single monkstrap adds a touch of sophistication, making it versatile for both formal events and smart-casual outings. Elevate your footwear collection with the New York, a classic choice that never goes out of fashion.

Reinhard Frans' most popular and classic style. Using an all-round toe-shape and a masculine 
square buckle this single monks trap has been our best selling style since the early beginning. 
Available in a wide range of leathers.